Hello, Queso Mama Fans. We have delicious suggestions for creating new Mother's Day traditions. Why not add a touch of queso to your menu? Whether you're planning a breakfast, brunch, lunch, or dinner, queso can add a delicious twist to your meal.
BREAKFAST
To start the day, show your love for your mother by making a breakfast casserole or quesadilla with scrambled eggs, crispy bacon, and a generous helping of Queso Mama. It's flavorful, satisfying, and ohhh so delicious.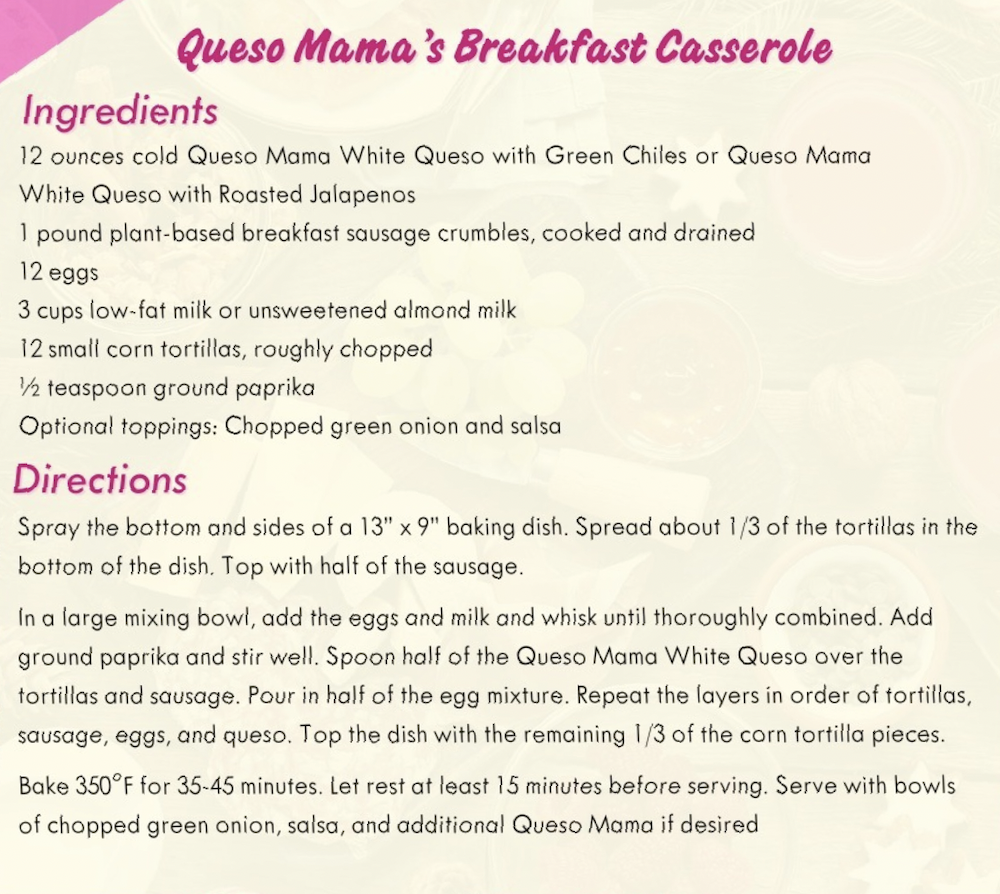 LUNCH
Elevate lunch by serving a cheesy dip. Imagine a warm, gooey dip made with queso, diced dill pickles, and gluten-free breadcrumbs. It's the perfect appetizer to complement your main course. Queso Mama invites you to Share the Love and add a new dimension to your lunch menu.
View this post on Instagram
DINNER
Try our baked chicken queso recipe with sautéed onion, tomatoes, and Queso Mama, garnished with fresh cilantro for dinner. It's a simple yet delicious way to show your appreciation on Mother's Day as you create lasting memories. So get creative in the kitchen, and make this Mother's Day special for your mother.
Happy Mother's Day from Queso Mama, and create new traditions!