The Queso Mama Difference – Our Values
We are family….ALL OF US
Family and food help bring people together. Whether it's your biological family or the friends you've picked up along the way that become family. Sharing a table unites people, it levels the playing field for everyone.  At Queso Mama our passion for food and family has been the driving force for cultivating products that communicate joy and love that will be shared at the table.  Heat up a bowl of Queso Mama and grab a chip, you're now part of OUR family.
The next time you've got Queso Mama at the table, make sure to include us in the family picture, we promise to SAY CHEESE!!!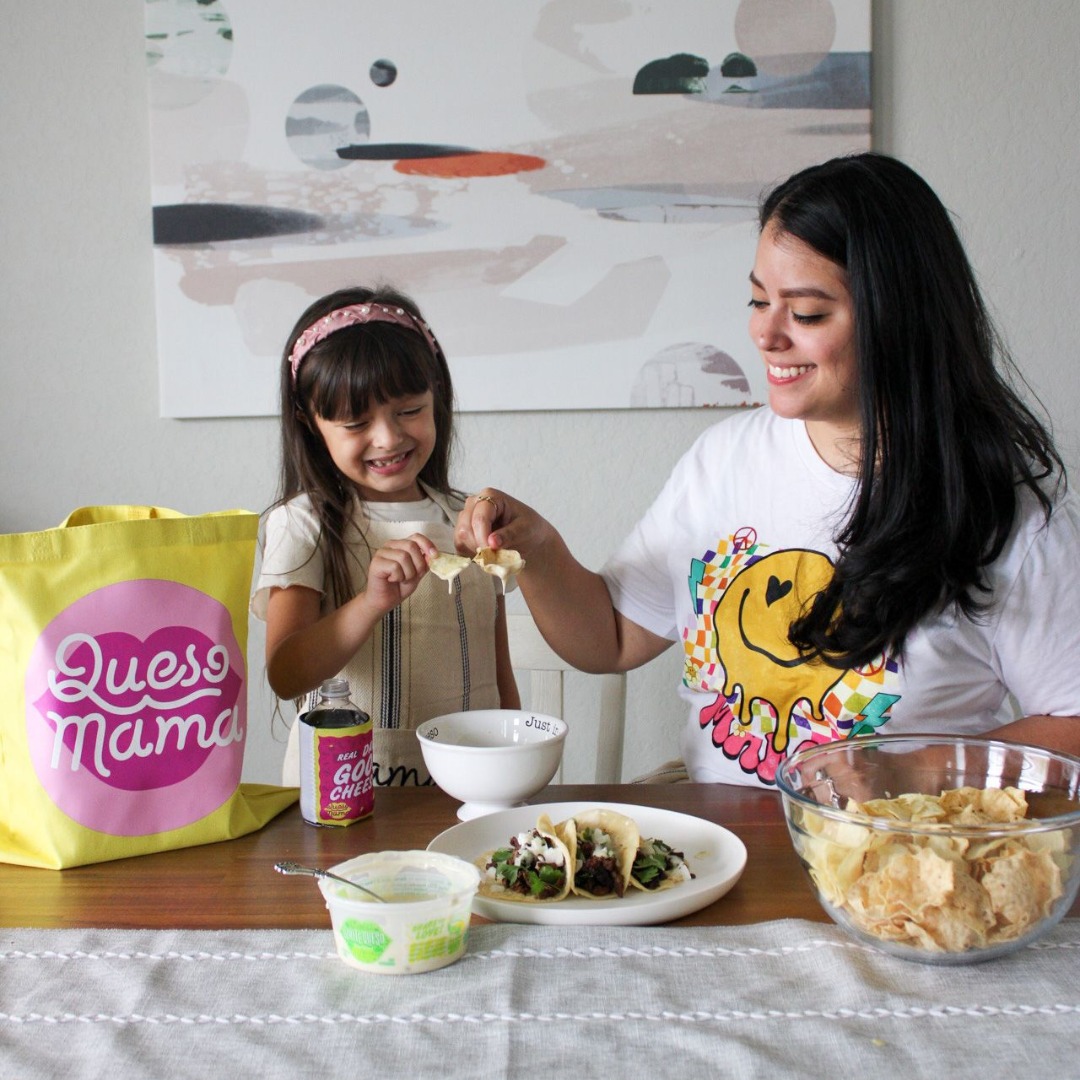 Getting Culinary Creative
Let's face it, queso is more exciting than salsa, greater than guacamole and more boss than bacon: queso is the ultimate fun-loving food. It tastes amazing. It feels indulgent. It naturally fosters sharing, connecting and celebrating.
With all that happiness in a bowl you can and should allow yourself to get a little culinary creative! Pull those hamburgers and hotdogs off the grill and top them with Queso Mama. Making mac and cheese? Use our queso as the base for your cheese sauce…you will not regret. Sure, a tortilla chip is always a go-to, but if you want to take your baked potatoes, asparagus or grilled chicken to the next level, you've got to put some Queso Mama on it!