Queso Mama Corn Dip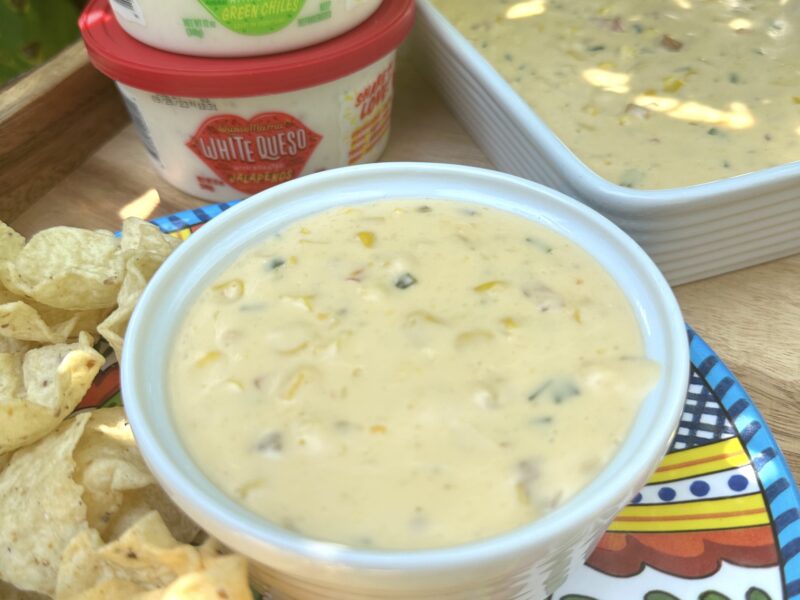 Save to BigOven
Ingredients
8 oz. Cream cheese
12 oz. Queso Mama White Queso with Diced Green Chiles
15 oz. can Corn, drained
1 cup Sharp Cheddar, shredded
1/4 cup Green onions, sliced
1 medium Tomato, diced small
Instructions
In a saucepan on medium heat, combine cream cheese, queso and corn. Cook 2-3 minutes or until cream cheese has melted and mixture has combined, stirring continuously.
Add cheddar cheese, green onions and tomato and stir together.
Cook 5-7 minutes or until mixture is bubbly.
Serve with your favorite chips or vegetables for dipping.
For a spicier version, use Queso Mama White Queso with Roasted Jalapenos.