Queso Mama Hashbrown Casserole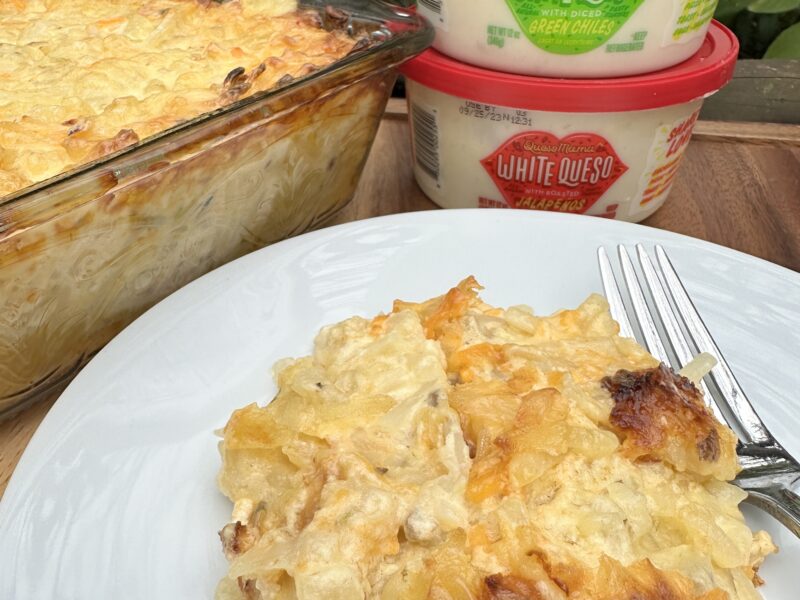 Save to BigOven
Ingredients
30 oz. bag Hash Browns, shredded (thawed)
12 oz. Queso Mama, any variety
10.5 oz. can Cream of Chicken Soup
1 cup Sour Cream
1 cup Cheddar Cheese, shredded
Instructions
Preheat oven to 350F
In a large mixing bowl, combine hash brown potatoes, Queso Mama, cream of chicken soup, sour cream and cheddar cheese. Mix until well combined.
Pour mixture into a 13x9 pan and spread evenly.
Bake at 350F for 45 minutes or until the tops of the potatoes start to brown and the mixture becomes bubbly.
If you didn't thaw out your hash brown potatoes, add 15 minutes to the total cooking time since a portion of the cooking time is going to be thawing out the potatoes.