Spice-Rubbed Flank Steak Tacos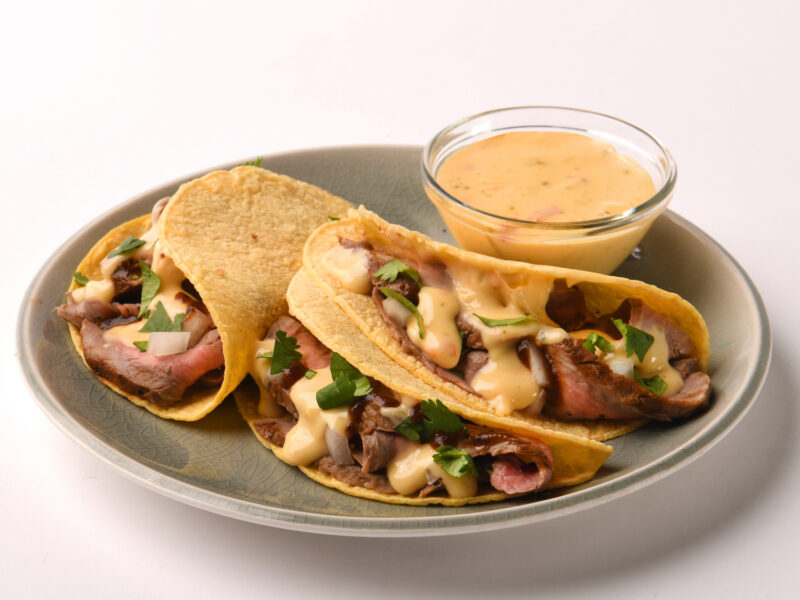 Save to BigOven
Ingredients
8 tablespoons Beef Spice Rub
2 pounds flank steak
1 cup Barbecue Sauce, divided
1 cup Queso Mama's White Queso, any flavor
12 Corn tortillas
Chopped white onion
Chopped cilantro
Instructions
Rub your favorite beef spice rub into both sides of flank steak. Place steak on a hot grill. If you are using a gas grill, cover the grill.
Grill for 4-6 minutes on each side, basting with ½ cup Barbecue Sauce.
Flank steak is best eaten medium rare. If you cook it too long, the meat will be tough.
When steak is done, remove from grill and place on cutting board. Tent with aluminum foil and let rest for 10 minutes.
Make very thin slices, against the grain, at slight diagonal.
To serve, fill warmed corn tortillas with flank steak, Queso Mama's White Queso, white onion and cilantro.
Drizzle with remaining Barbecue Sauce. Serve.