Taco Rice with Queso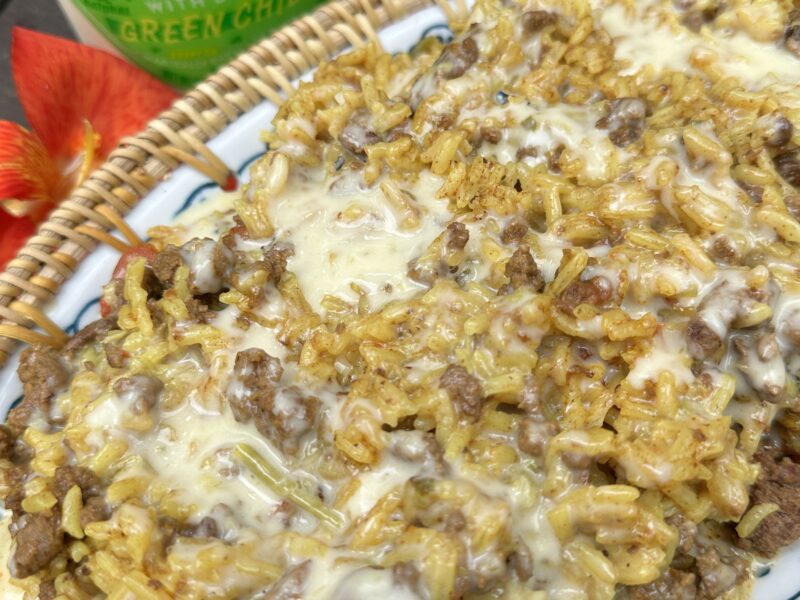 Save to BigOven
Ingredients
1 lb. Ground Beef
1 oz. pkg Taco Seasoning
1/2 cup Salsa or diced Tomatoes
10 oz. pkg Yellow Rice (sub 1-1/2 cups White Rice)
3 -1/2 cups Water or Chicken Broth
Salt and pepper as desired
1 cup Queso Mama White Queso
Instructions
In a large skillet, cook ground beef on medium high heat until thoroughly cooked. Drain excess oil.
Add Taco Seasoning and stir.
Add salsa/tomatoes and rice and stir to incorporate.
Pour water into the pan, stir and bring to a boil.
Once the water boils, turn the heat to simmer and cook 20-25 minutes until the rice is tender and the water has been absorbed. Place in a serving dish or serve directly in the pan.
In a microwave safe bowl, heat Queso Mama for 60 seconds. Stir and spoon over the Taco Rice.