With Cinco de Mayo just around the corner, it's time to start thinking about how your menu complements this festive holiday. And…what better way to do so than by serving delicious queso dip? Queso Mama's cheesy bold flavors are the perfect addition to any Cinco de Mayo celebration, as it pays homage to Mexico's rich culinary history. In fact, queso dips and other cheese-based dishes have been enjoyed in Mexico for centuries.
Whether you're planning a big party or a small gathering with friends and family, queso dip is sure to be a crowd-pleaser. Queso Mama offers a variety of products that pair well with many Mexican dishes, such as nachos, enchiladas, and tacos. So why not whip up one or more of your favorite Queso Mama recipes this Cinco de Mayo and celebrate in style? After all, Mexico's cuisine reflects the country's diversity, and we are here to ensure your guests experience authentic recipes with unique flavors.
Enchiladas are a favorite Mexican food for Cinco de Mayo and are not difficult to make. They can be stuffed with anything from shrimp, shredded beef, potatoes, and black beans. We suggest serving your guests Green Chile Shrimp Enchiladas and vegetarian enchiladas, made with Queso Mama White Queso with Green Chiles, of course!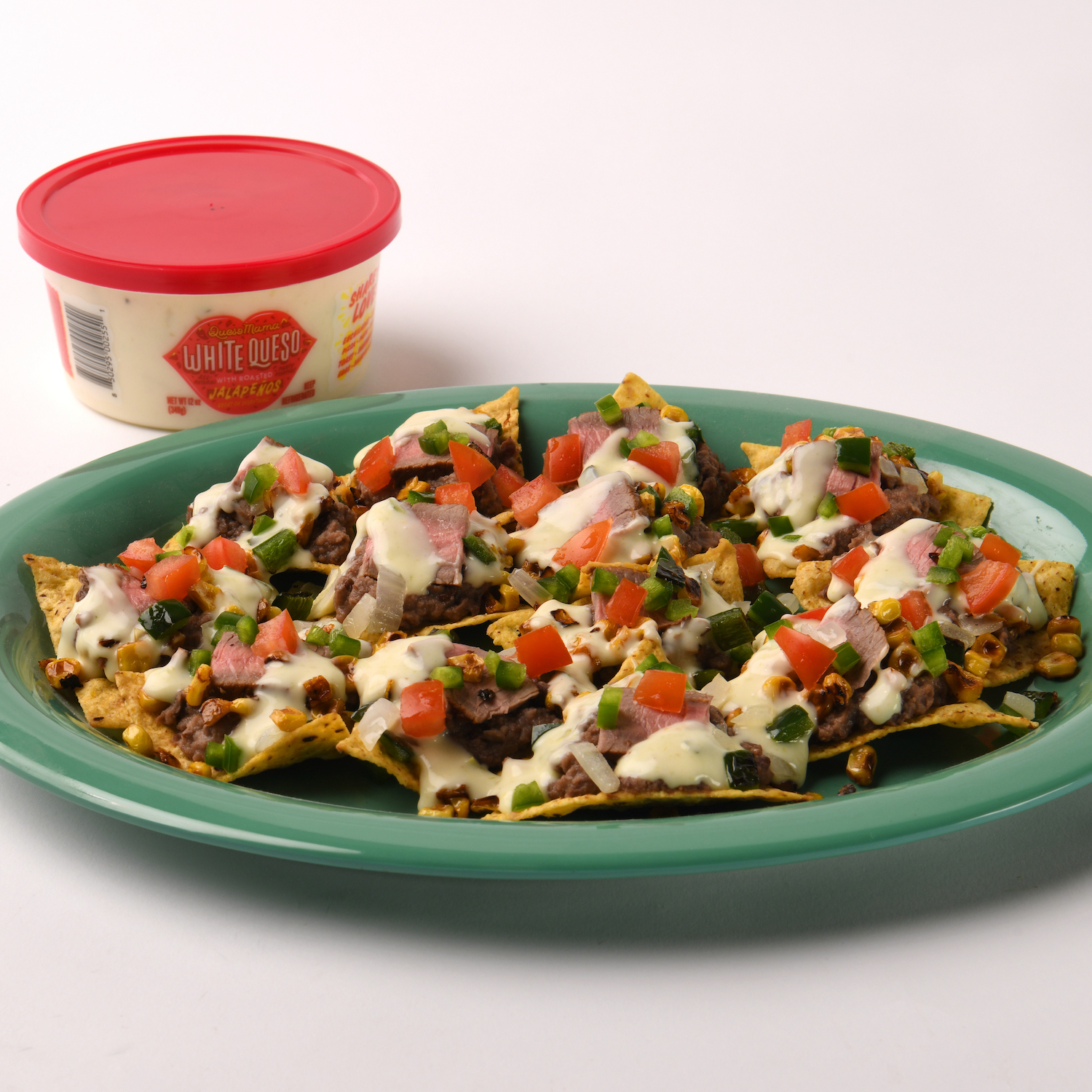 If you're looking for a guest favorite for your Cinco de Mayo celebration, look no further than Steak Nachos with Black Beans and Roasted Corn. This dish is sure to please even the pickiest of eaters and is easy to make for large groups. We already know your first dilemma will be the cut of steak to use. For the best flavor, we recommend sirloin, ribeye, or flap steak, and consider using your favorite Mexican-inspired spices for seasoning. Your guests will love these tasty steak nachos topped with bubbly Queso Mama White Queso with Jalapenos.
With our delicious queso products as a staple in your entertaining repertoire, your guests will have a fiesta they'll never forget!
ALL United States Costco locations now carry Queso Mama 32 oz!!!