Did someone say gluten-free? Over 10 years ago, stores and restaurants did not offer many gluten-friendly products to their consumers, and the few that did fail to provide palatable options that fit within a family's gluten diet. Today, all that has changed. Whether it's health restrictions or a personal diet choice, Queso Mama is bridging the gap between gluten-free and fun-tasty foods.
While some people are forced to go gluten-free due to celiac disease or gluten intolerance, many others choose this diet because of its numerous health benefits. A few key advantages of going gluten-free are reduced joint pain, healthy weight gain, and improved bone health. In addition, a gluten-friendly diet promotes gut health and minimizes inflammation and bloating. Adapting to a new diet can be challenging, but Queso Mama makes it easier than ever! The vegetarian and gluten-free queso provides all the health benefits of a gluten-free diet without sacrificing the delicious and flavorful taste of foods you know and love.

Grab a container of your favorite mouthwatering queso at select Costco, Whole Foods, Heinen's, or Target. Queso Mama is also growing in accessibility, with the Fiesta Queso now available in the Costco Texas region, including Arkansas, Louisiana, and Oklahoma. The Queso Mama White Queso with diced green chiles is a staple that will instantly transform your meal into a savory treat; you can buy it now in a 12 oz. container or 32 oz. for those who prefer a generous dollop to a little drizzle of extra cheese on their plate. Queso Mama has you covered if your taste buds crave a little heat. Spice up your meals with the White Hot Queso with roasted jalapenos, available in a 12 oz. container, or make it a party with the Fiesta Queso filled with tomato and mild peppers. Available in the 32 oz. size, so you can indulge in the cheesy goodness and "Share Our Table" with friends and family.
Need a retailer near you selling Queso Mama? Not to worry! Find out how you can get your local stores to shelf the gluten-free and vegetarian products that will change the way you feel about a gluten-friendly diet. In the meantime, press on with your gluten-free journey with Palmetto Cheese. This homestyle pimento's enticing flavors are easy to find at your local grocers!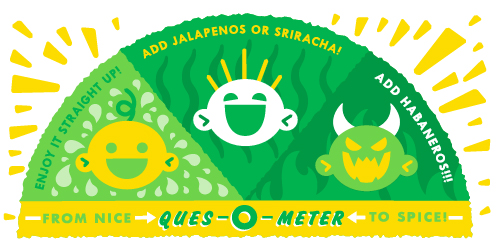 Chips and dip are a classic and delicious spread for any occasion, but try swapping the chips for other dippable options for an even tastier snack. Elevate your favorite Queso Mama dip into fondue and pair it with Palmetto Cheese for a richer and creamier taste. Dip it with your choice of gluten-free bread for an easy yet divine ooey-gooey snack. For a crunchy way to enjoy Queso Mama's flavorful dip, pull out your favorite gluten-free crackers, dip, bite, and enjoy! Where do you fall on the "QUES-O-METER? Whether your taste meter is nice or spice, raw vegetables are an excellent way to bring nutrients to your diet.
However you choose to serve up your favorite gluten-free and vegetarian dip, Queso Mama is there to help you pave a tastier road to gluten-free living. Now, you can serve fun foods at your gatherings and gain all the health benefits without giving up the delectable flavors.