Fried Dill Pickle Ranch Queso Dip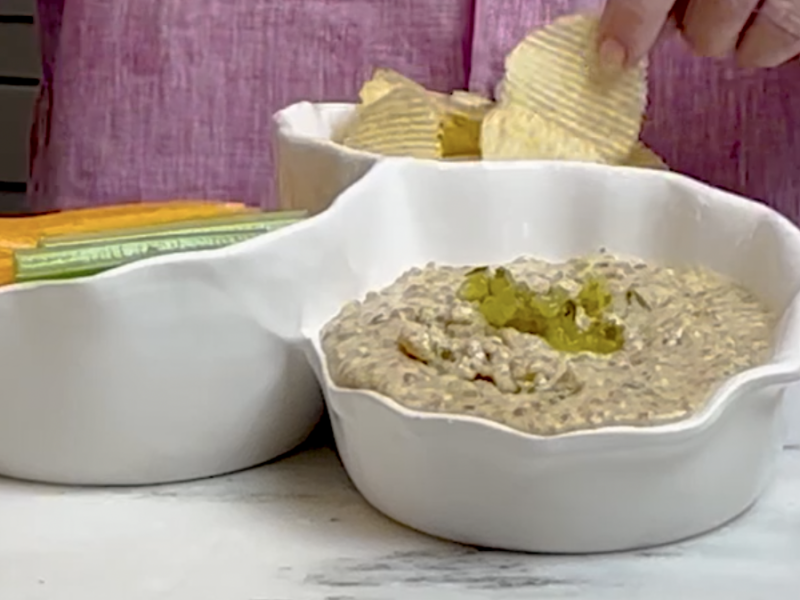 Save to BigOven
Ingredients
¾ cup Panko breadcrumbs or gluten-free breadcrumbs
2 Tablespoons melted butter or olive oil
24 ounces Queso Mama
1 1-ounce package Hidden Valley Ranch dressing mix
2 Tablespoons dill pickle juice
1 cup finely diced dill pickles, patted dry (plus more for garnish)
Instructions
Start by toasting the Panko breadcrumbs. Heat a large non-stick skillet over medium-high heat. Once hot, add the butter or olive oil to the pan, swirling to coat the pan. Add in the breadcrumbs. Turn the heat down to medium and stir. Continue cooking, stirring occasionally, until the butter or oil is absorbed and the breadcrumbs look toasted and golden brown. Remove the skillet from the heat.
Melt Queso Mama in a saucepan over medium-low heat or in a large microwaveable bowl.
Once melted, gently stir in toasted breadcrumbs, the Hidden Valley Ranch mix, dill pickle juice, and finely diced dill pickles. 


Serve immediately warm OR this dip is equally as great served cold with potato chips or vegetable sticks!