Queso Spinach and Mushrooms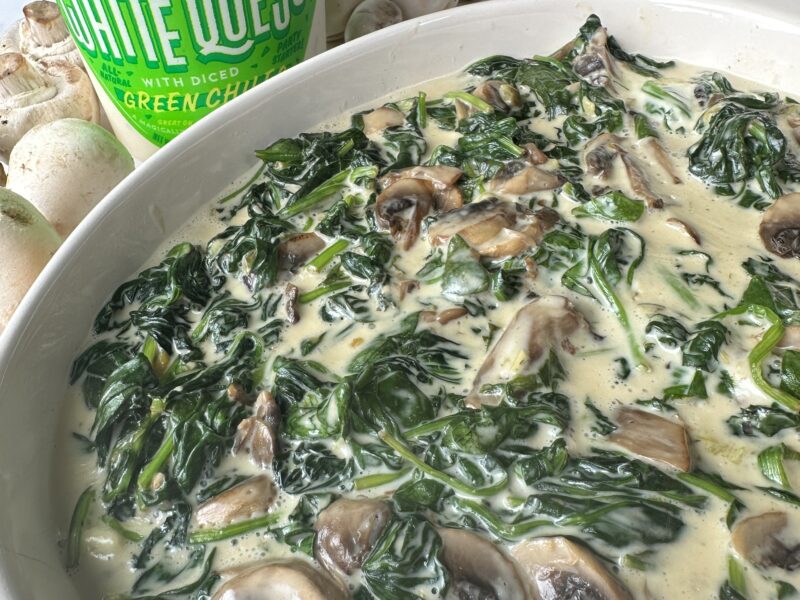 Save to BigOven
Ingredients
1 Tbsp Olive oil
1 Tbsp Garlic, minced
8 oz White Mushrooms, sliced
1 LB Spinach, fresh
12 oz. Queso Mama
Instructions
In a large skillet, heat oil on medium high heat and add garlic. Cook for 2 minutes and add mushrooms.
Stir occasionally and saute for another 2-3 minutes until mushrooms are cooked.
Add spinach to the pan. If you don't have a large enough pan do half and then add the other half. The spinach will cook down and lose a lot of volume.
After the spinach has all wilted, add Queso Mama and stir.
Cook until the queso bubbles and serve.