Sausage Queso Mac & Cheese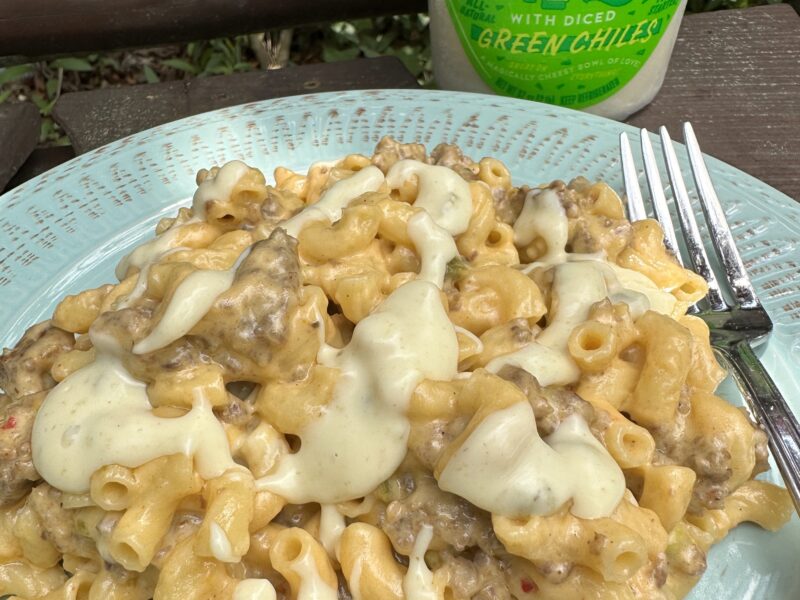 Save to BigOven
Ingredients
8 oz. Elbow Macaroni
16 oz. Breakfast Sausage, raw (ground beef or turkey can be substituted)
12 oz. Queso Mama White Queso
11 oz. Pimento Cheese (we use Palmetto Cheese)
Instructions
Bring 2-3 quarts of water to a boil.
Add pasta to the water, stir occasionally.
Boil for 8 minutes or until tender. Drain well.
In a large frying pan, cook breakfast sausage until browned.
Drain excess fat if needed.
To the sausage, add Queso Mama and Pimento Cheese.
Stir to combine and cook on medium heat 2-3 minutes until the cheese and queso are melted.
Add Elbow noodles and stir until incorporated and serve.
If you love queso like we love queso, heat up additional Queso Mama in the microwave and pour over as desired.